Have you ever watched yourself in the mirror to the horror of going bald?! Or perhaps you suffer from thinning or receding? Then you may be the perfect candidate for scalp micropigmentation. This technique offers to creates the illusion of fuller hair. The reason why today, we'll be showing you before and after scalp micropigmentation results and photos.
The main objective with scalp micropigmenation isn't to create hairlike lines but instead to use tiny, layered dots in different hues of black to replicate the look of a shadow on your scalp. This style, referred to as pointillism, is done to create natural-looking depth and definition.
With this procedure, you can forget about the embarrassment and also forget about having to wear hats all the time. Scalp micropigmentation may sound intimidating at first and though some discomfort is involved, most people express a happy result. Continue reading and check out for yourself before and after scalp micropigmentation results and photos.
Before and After Scalp Micropigmentation FAQ's
What is scalp micropigmentation?
Scalp micropigmentation, also called micro-blading or hair tattoo, is a treatment that is used to avert the effects of thinning, receding or balding hair. The SMP specialist recreates individual hair strands or follicles in the desired area using a special device consisting of thin needles or a special thin blade.
What are other names for scalp micropigmentation?
Scalp Micropigmentation is sometimes referenced to as a Hair Tattoo, Head Tattoo, Scalp Tattoo, Micropigmentation, Scalp Pigmentation, Micro Scalp Pigmentation, Micropigmentation Scalp, Hair Pigmentation, and SMP.
Does scalp micropigmentation look real?
Scalp micropigmentation can look incredibly real when done correctly. Most people express their co-workers or family members say they look younger or ask if they got a new haircut but they won't be able to pinpoint the exact change.
What are the main benefits of scalp micropigmentation?
Scalp microblading can cover up balding areas near the lobes or on the crown, correct a receding hairline, or make thin hair look denser. Thanks to this procedure the resulting effect looks perfectly natural.
By accurately replicating your own natural hair follicles and hair color, scalp micropigmentation can help strengthen and add density to thinning areas, creating an undetectable illusion of thicker, stronger hair.
The scalp micropigmentation treatment can restore receded hairlines, thicken remaining hair, camouflage transplant scarring, and create the look of close-cropped hair.
How long does scalp micropigmentation last?
Most of all the skills of the technician and the techniques used will play an important part in how long it will last. The rough estimate that it's given to clients of how long their procedure will last is around the five years mark. It's important to make sure clients know that SMP ( hair tattoo ) is not permanent.
Is scalp micropigmentation a bad idea?
Scalp pigmentation is not hair transplantation. While it creates a realistic buzz-cut style, ink pigment is not the same as an actual hair follicle. Allowing hair to grow too long in some areas can create texture that disrupts the uniform look of SMP.
How much does it cost to have scalp micropigmentation?
The price of SMP varies depending on how much of your scalp needs to be covered. Experts say each treatment typically runs between $400 and $1,000.
How can scalp micropigmentations help with pattern baldness?
Scalp Micropigmentation (Scalp Tattoo) is the ideal solution for those that suffer from pattern baldness and have lost a lot of hair. By creating the follicle look throughout all of the balding areas, a client can achieve the look of a full head of short-cropped hair immediately.
How can scalp micropigmentations help with thinning?
Scalp Pigmentation is also great for those with only minor thinning or recession. By accurately replicating your own natural hair follicles and hair color, scalp pigmentation can help strengthen and add density to thinning areas, creating an undetectable illusion of thicker, stronger hair.
How can scalp micropigmentation help with scar camouflage?
A large percentage of scalp micropigmentation clients seek the treatment to help camouflage scarring associated with prior hair transplants. Scalp micropigmentaqtion is able to delicately deposit pigment into the scar tissue and surrounding area to help blend out and diminish the visibility of the scarring. By accurately matching the color and creating the look of follicles inside the scar
Does scalp micropigmentation hurts?
Before the procedure, your SMP practitioner will apply a topical numbing agent to your scalp. That said, it's good to keep in mind that there may still be some discomfort. However, how much discomfort largely depends on your pain tolerance.
How many scalp micropigmentation treatments do you need?
The number of treatments you need will depend on the amount of scalp getting SMP. Even if it's only for a small area like a widow's peak, experts says three to four treatments are still needed for long-term retention since SMP is a process of layering color. Treatments will be scheduled a few weeks apart.
What instructions should be followed before the scalp micropigmentation procedure?
Subfebrile and high temperature.
No blood thinners should be taken 10 days before SMP.
Sunbathing should be avoided for 10 days before SMP.
No alcohol, caffeine, or heavy or spicy food should be consumed 24 hours before the treatment.
Smoking should be avoided for at least two hours before the procedure.
What instructions should be followed after the scalp micropigmentation treatment?
Antibiotics should not be taken for two weeks after the procedure.
The scalp should not come into contact with water for three days after the treatment.
The pigmented area must be treated with chlorhexidine or Corsodyl until it heals.
No bathing, swimming, or sauna for two weeks after SMP.
No touching or scratching of the scalp during the healing process.
Before and After Scalp Micropigmentation
Shaved Look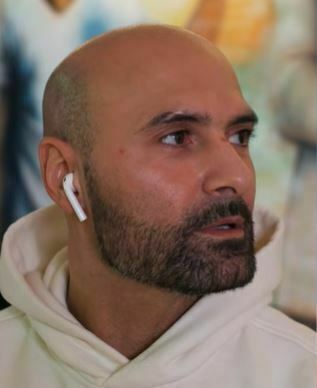 Improves your image and perfectly simulates hair follicles on your scalp. Scalp micropigmentation has helped thousands of men and women suffering from hair loss.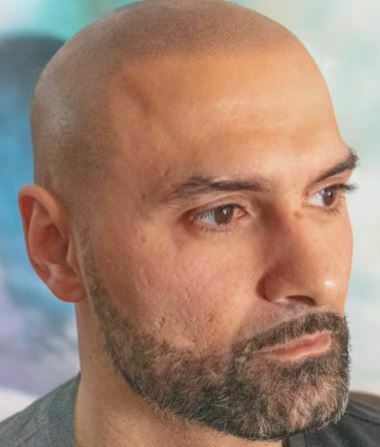 Hair Density
Conceal hair loss issues by adding density to your scalp. Say good-bye to problems like Male Pattern Baldness, Receding Hairline, Thinning Hair, Bald Spots.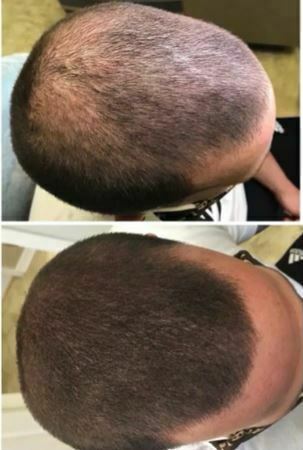 Head Scar Camouflage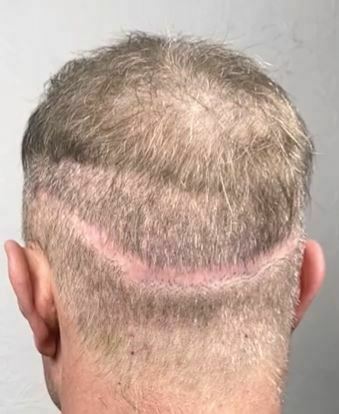 Another common issue that can be addressed with hair tattoos is covering scalp scars that appeared due to an accident, surgery, or a hair transplant. Now you can conceal the scarring with scalp micropigmentaion.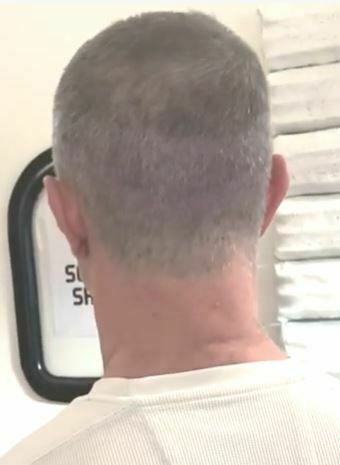 Before and After Scalp Micropigmentation for Women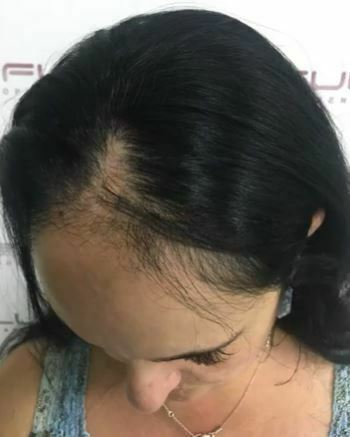 Men and women can benefit from scalp micropigmentation regardless of the type of hair loss they are experiencing.