People who struggle with hair loss know that it can be one of the most devastating blows to self-image. Nowadays, several procedures can offer to restore your self-confidence, such as scalp micropigmentation. If you've been captivated precisely by the world of SMP hair, then today, we'll be sharing with you what tools are used in SMP hair procedures.
Scalp Micropigmentation, or SMP, is a non-surgical hair solution that helps create fuller-looking hair. It is a permanent makeup technique that can create a simulated hairline and combat hair loss challenges. SMP uses tattoo techniques to mimic hair follicles that make a person's hairline look fuller.
As you may imagine, SMP hair procedures require specialized equipment, training, and subsequent certification. Whether you are interested in getting SMP for yourself and tackling your hair loss issues or perhaps thinking about taking an SMP hair course, it is key to understand the equipment and tools necessary for the treatment itself. Continue reading and learn more about tools used in SMP hair procedures.
SMP Hair FAQ's
How long does SMP hair last?
Scalp micropigmentation is considered a permanent treatment. The treatment can last for up to 6 years or more depending on how the procedure was performed and how it's taken care of in the following years. Micropigmentation can usually start to lighten after 4 to 6 years, requiring a touchup.
How much does SMP hair cost?
At Hairline Designs Scalp Micropigmentation, procedure prices can be as low as $1200 for just a hairline or crown area and can run up to $2800 for a full scalp procedure.
Is SMP only for men?
SMP is popular among both men and women who struggle with hair loss. Cancer patients, people with alopecia, people with head scars, or people who have thinning hair or bald spots can all use SMP to camouflage their hair loss. SMP blends these follicles with any remaining hair to create a seamless, fuller look.
Is SMP hair permanent?
Scalp Micropigmentation is a permanent treatment for hair loss. It is a cosmetic tattoo that helps you to keep your desired look. It will blend in easily and will conceal the balding area or the scars, if there are any. It gives you a permanent look.
Does SMP completely fade?
After your complete sessions, your SMP is expected to last for a long time. It usually lasts up to 6-7 years. Then after some time, the color starts to fade away. Note that your Scalp Micropigmentation does not discolor even after all these years.
How does SMP work?
SMP uses a technique called pointillism to create the look of hair follicles on your scalp. Pointillism uses groupings of tiny dots to create the illusion of depth and shadow, creating a beautiful 3D effect.
An SMP clinician will begin by applying a topical numbing agent to their client's head before marking out the hairline they will be creating.
Over the next four to five hours, they will use an electric tattoo device to draw on each individual hair follicle.
Clients may have to come back for several sessions before their SMP is complete, but once done, it can last as long as eight years or more.
What tool is used for scalp micropigmentation?
SMP Pen. Practitioners should typically use a pen machine that is lightweight, stable, and efficient. Pen machines like the Microbeau Xion, Apollo, and Flux S are specially engineered to deliver precise pigment implantation.
What is SMP equipment?
Scalp Micropigmentation Machine: Look for the highest quality Scalp Micropigmentation (SMP) machine, device, cartridge, pigment, and supplies in the industry. Practitioners use lightweight, efficient and stable tools and equipment. They are specially engineered to deliver precise pigment implantation. You can take scalp micropigmentation training. Is that something that you would be interested in?
What size needle do you use for scalp micropigmentation?
The needle used for SMP is called a "3-point-micro-needle." It's 75% smaller than the smallest needle a traditional tattoo artist can get.
Tools used for Scalp Micropigmentation (SMP)
Scalp Micropigmentation (SMP) Pigments
The pigments used in the micropigmentation procedure are specialized formulas explicitly designed for application to the scalp. It is a combination of a fibrous structural protein called Keratin. These pigments or inks are specially engineered pigments used to deliver precise implantation. Some also use organic-based pigment.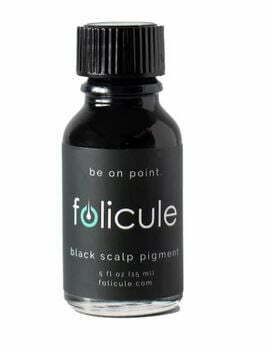 The go-to product for SMP artists looking to provide the most natural scalp micropigmentation results.
Experts thoughtfully crafted professional quality SMP pigment with carefully sourced materials and thorough testing. Follicle ink has been used in over 5,000 SMP sessions!
This product is ONLY for certified and experienced Permanent Makeup (PMU) professionals and is only to be used for scalp micropigmentation treatment.
Features:
15 ml
Practitioners only
SMP treatment only
Power Supply
The right power supply for Scalp micropigmentation is important for controlling the speed and voltage on any scalp type. Without adequate power supplies, needles will not have enough power. If there is no good power supply, it could result in blowouts and unfavorable results.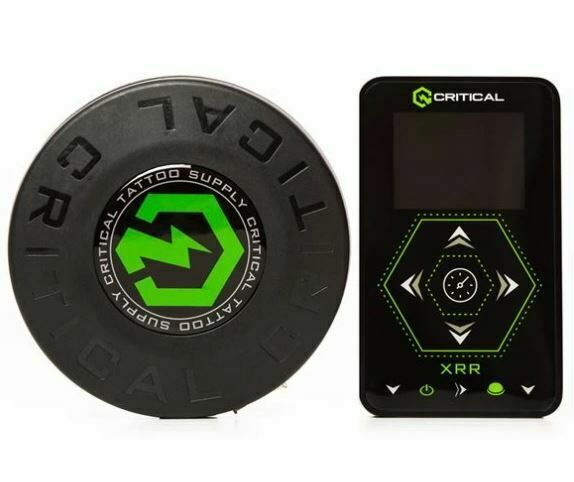 Mount design for more mounting flexibility. Offers a jump start feature and maintained pedal modes now independently assignable to preset/output buttons.
Session meter based on user set hourly rate: session mode, run time mode, or hybrid mode (new "Hybrid" billing mode automates user input).
Full-color TFT display with user-selectable color themes and large easy to read fonts.
Features:
Dual independent outputs
Non-volatile memory
Built-in short circuit protection
Needles
Needles are used for pigment applications. The result of using such a small needle is that you can't even tell the difference between an actual follicle and ink deposited by a scalp micropigmentation (SMP) needle. These needles are smaller than the smallest size of kit needles used by a tattoo artist.
Ink Caps Kit
Ink Caps are an important kit used to hold pigments or inks.
Scalp Micropigmentation Pen
Lightweight pens are needed in performing scalp micropigmentation, so it's easy to hold, stable, and capable of delivering precise pigment implantation. There are different variations for SMP pens. Some have interchangeable strokes to cater to different scalp pigmentation styles.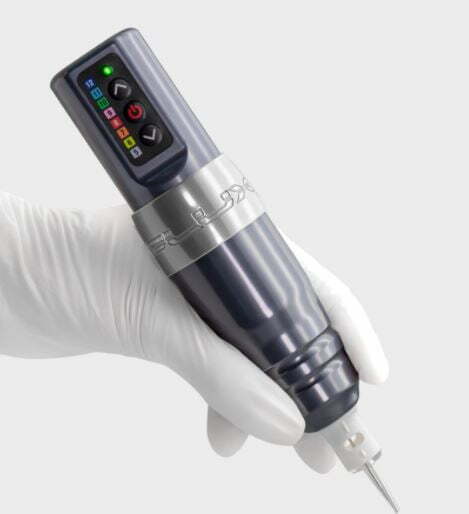 Ahead of the curve, Microbeau pushed the boundaries of technology to bring to market the cordless Flux S™ permanent makeup machine.
The Flux S interchangeable battery lasts up to 12 hours and charges with a regular USB-C cord.
Optimized for PMU artists' needs, it is elegantly designed, manageable and lightweight for ease of use that will unleash your abilities to a whole new level of beauty.
Features:
Very easy setup
Switch sides effortlessly while working
3 mm stroke optimized for PMU
Treatment Chairs
The client's comfort is of top priority when treatment is being done; that's why it's essential to have an optimal treatment/massage chair so practitioners can work at their best and clients can enjoy the experience while sitting comfortably.
Barrier Film and Cord Strip Covers
These tools are needed to ensure safety for both client and practitioner. Barrier films and cord strip covers help avoid tripping or falling.
Medical Grade Sanitizing Wipes
This helps avoid catching infections when the procedure is being done. This helps kill bacteria and germs, ensuring your safety and making the treatments as sterile as possible.
Medical Grade Gloves
Medical Grade Gloves also protect both the client and the practitioner from bacteria and germs.
T-blade Trimmers
If you want a fresh look after a scalp micropigmentation procedure, trimmers are a must-have.
Scalp Micropigmentation Machine: What to know
Scalp micropigmentation machine should be sufficiently solid to deal with its power supply.
Scalp pigmentation machines should have proper RPM and the least vibration.
The important factor is that the device is equipped with different thicknesses of needles. It is very beneficial if the device operates properly.
Device and machine make the scalp micropigmentation procedure quicker and more precise.
Machines should be crafted with precision accuracy to provide professional power.
The scalp Micropigmentation machine is equipped with a powerful motor with an advanced gearing system that allows smooth and consistent power supplies.